Frequently
Asked Questions
Frequently Asked Questions
What if you move? What if there's a power failure? Can your cat activate motion detectors? We answer the most frequent questions about our alarm and security systems right here.
Adding a product or service: Can one add a product or service to a package?
It is generally possible to add a component to a package. Simply contact our customer service department at 1 833 GARDA 33 (427-3233) or write to us here to learn more.
Additional stickers: Is it possible to get new stickers?
Of course! Simply contact our customer service department at 1 833 GARDA 33 (427-3233) or write to us here.
False alarms: Is it possible to avoid potential fees linked to a false alarm?
It is if you invest in a security system package with GardaWorld. In the event of a triggered alarm, one of our security guards** will be dispatched to respond safely and effectively and will contact the authorities if necessary. As an added bonus, it means you don't have to worry about responding to alarms yourself. 
** Where service is available. 
List of people to contact: What does one need to do to make changes to the list of people to contact in case of an alarm?
Microcom or Prudential customer: Are Microcom/Prudential customers now GardaWorld customers?
Yes, they are now GardaWorld customers, and have nothing to change since we take care of everything.
Power outage: In the event of a power outage, does the alarm system stop working?
In the event of a power outage, the control panel battery will work for several hours, especially if you make sure you replace it every four years. If the battery is running low, a signal will be sent to our GardaWorld surveillance center, and you will be notified. 
Battery: When does the control panel battery need to be replaced?
It is recommended to change the control panel battery preventively every 4 years. Please note, our surveillance center monitors the condition of the batteries, and will contact you if your battery is low or defective.
Battery: Where can a new control panel battery be purchased?
For just a few dollars a month, you can subscribe to a GardaWorld maintenance plan, which allows you to change the battery in the control panel of your alarm and security system at no extra cost. Alternatively, the battery can be purchased directly from us. Contact us to learn more.
Access information: You've forgotten your user ID and/or password. What do you need to do?
Contact our customer service department at 1 833 GARDA 33 (427-3233) or write to us here to obtain access information for your alarm and security system..
Existing equipment: Is it possible to become a GardaWorld customer if you already have other security equipment in place?
It is possible! In most cases, existing equipment can be connected to our surveillance center, even if the alarm system has not been installed by GardaWorld. Contact us now to benefit from a special offer: a free equipment upgrade or 3 months of free 24/7 monitoring (some conditions apply).
False alarms: Do false alarms result in fees?
Although GardaWorld does not charge any fees for false alarms, some municipalities may charge for response expenses. It is important to consult the local regulations in effect.
Pets: Can pets interfere with the proper functioning of the alarm system?
The motion detectors sold by GardaWorld are specially designed to allow pets weighing up to 25 kilos (approx. 55 lbs). to move freely without impacting the alarm system. We also offer solutions for larger pets. In any case, it would be a good idea to let us know if you have a pet so that we can add the information to your file and check with you to see if your motion detectors are properly located, especially if you adopt a new pet that may have different habits. For example, while a dog usually moves on the ground, a new cat could jump on the furniture, a habit that should be taken into consideration when positioning older motion detectors.
Renovations: Is it advisable to notify you while doing renovations?
If the renovations could have an impact on the proper functioning of the system, it is necessary to notify us to avoid false alarms. If in doubt, always notify GardaWorld.
Speaking of renovations, if yours involve work that causes dust, it is necessary to cover smoke and carbon monoxide detectors with a plastic bag tightened with a rubber band to prevent dust from entering them.
Microcom or Prudential customer: Will Microcom/Prudential customers see any differences in their services?
The services will remain the same. The difference will be the company name on the invoice, and the fact that it will now be possible to obtain more advanced services if desired.
Payment terms: How can payments be made?
The service fees can be paid monthly, quarterly, semi-annually or annually. We accept electronic payments, cheques, credit cards or pre-authorized bank transfers.
Moving: When moving, can the contract be transferred to the new address?
Yes, anywhere in Quebec. We take care of transferring your contract and services, and our technicians can even transfer the components of your current alarm and security system at a reasonable cost if security equipment is not already on site.
Thinking of switching providers?
If your current solution does not provide monitoring, or if you are dissatisfied with the services you are receiving, contact us. GardaWorld can help you make an easy transition to our services, sometimes without even having to change your security equipment. Call or write to us today to receive a special offer: a free upgrade or 3 months of free remote monitoring.*
*Certain conditions apply (60-month contract). Limited-time offer.
The GardaWorld Difference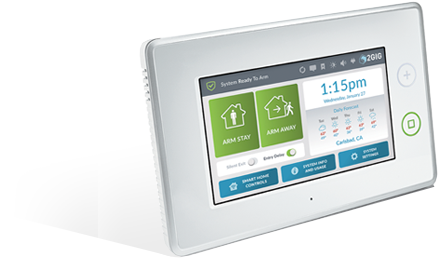 We are the largest privately owned security company in the world. Our wide range of services allows us to offer complete, customized solutions backed by first-rate customer service.
For 25 years, our work ethic has been rooted in four core values: integrity, trust, vigilance and respect.
We employ more than 102,000 dedicated and highly qualified security professionals across the globe.