Home security services that give you optimal protection
Home Security Services
24/7 surveillance, home automation, alarm response by a security guard, our advanced home security services offer you the protection you need.

24/7 Monitoring
Your security system is connected at all times to GardaWorld's monitoring center and emergency services. Our center is ULC certified and we manage all types of alarms: theft, fire, sprinklers, surveillance cameras, abnormal temperature, medical problems, elevators, etc. Remote monitoring is at the heart of the services we offer and its quality is based on the reliability, speed, efficiency, consistency and courtesy of our team.

GSM Transmission
GSM transmission is included in all our packages. In addition to the fact that GardaWorld security systems are wireless, making it impossible to cut wires, GSM technology has many advantages—such as faster transmission of alarm signals and the possibility of adding interactive services and home automation.

Two-Way Voice Response
The two-way voice communication function allows you to talk hands-free with our surveillance center during an alarm. It helps us manage the situation even more efficiently as it makes it easier for our operators to understand what's happening and relay the information to emergency services.

Lifetime warranty*
We believe in the quality of the equipment we offer. That's why we have no hesitation in offering a lifetime warranty covering parts and labor for the control panel, keypads, audible and luminous alarms and all detection components of your security system (except batteries and their replacement).

GardaWorld Guard Response**
Having to go and verify the reason for an alarm is not always reassuring, and sending in law enforcement can sometimes be costly if it is a false alarm. That's why we offer our clients the services of a security guard who can go to the site to inspect the perimeter and determine the cause of the alert.
GardaWorld's security guards are selected through a strict hiring process, which includes a thorough background check, as well as rigorous training provided by certified instructors who specialize in security, first aid and fire prevention.
* As long as the system is monitored by GardaWorld. Some conditions apply. Taxes are not included. See the warranty certificate for more details.
** Only where the GardaWorld Guard Responses service is available. The service includes up to 3 calls per year.
Thinking of switching providers?
If your current solution does not provide monitoring, or if you are dissatisfied with the services you are receiving, contact us. GardaWorld can help you make an easy transition to our services, sometimes without even having to change your security equipment. Call or write to us today to receive a special offer: a free upgrade or 3 months of free remote monitoring.*
*Certain conditions apply (60-month contract). Limited-time offer.
The GardaWorld Difference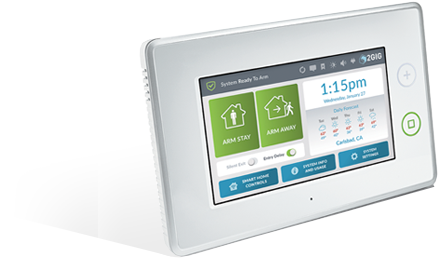 We are the largest privately owned security company in the world. Our wide range of services allows us to offer complete, customized solutions backed by first-rate customer service.
For 25 years, our work ethic has been rooted in four core values: integrity, trust, vigilance and respect.
We employ more than 102,000 dedicated and highly qualified security professionals across the globe.