Technology that covers every angle
Home Security Equipment
From control panels to smart video doorbells, all the products we offer in our home security equipment have been carefully selected to ensure optimal and reliable protection.
Thinking of switching providers?
If your current solution does not provide monitoring, or if you are dissatisfied with the services you are receiving, contact us. GardaWorld can help you make an easy transition to our services, sometimes without even having to change your security equipment. Call or write to us today to receive a special offer: a free upgrade or 3 months of free remote monitoring.*
*Certain conditions apply (60-month contract). Limited-time offer.
The GardaWorld Difference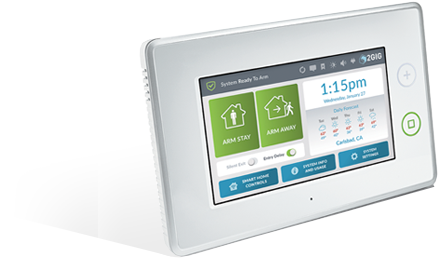 We are the largest privately owned security company in the world. Our wide range of services allows us to offer complete, customized solutions backed by first-rate customer service.
For 25 years, our work ethic has been rooted in four core values: integrity, trust, vigilance and respect.
We employ more than 92,000 dedicated and highly qualified security professionals across the globe.