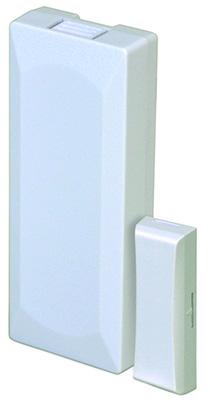 The door contacts tell the security system whether the doors or windows are open or closed. They can be installed anywhere in your home: on windows, doors, desk drawers or even the medicine cabinet—in order to be notified in real time if one is being opened (an advantageous security measure when children are present). They come in two parts; one part of the contact sensor is installed on the door itself, while the other part is mounted on the jamb or frame of the door. These units are an integral part of securing your home.
Features:
● Can be used in narrow areas, since the width of the sensor is only 3/4″
● Supports internal and external contacts
● Can be used in two protection zones
● Lithium battery
● ETL certified
● Fully supervised by our monitoring center.
Get a quote or speak with a GardaWorld expert: 1 833 GARDA 33 (1 833 427 3233)