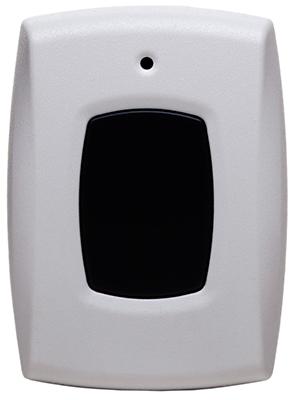 The panic button connects to your control panel. When it is pressed, it triggers the alarm and sends a signal to the monitoring center, whether your security system is armed or not. The monitoring center then discharges the police or other appropriate first responders to the site.
Features:
● Used for triggering an emergency alarm
● Dimensions: 1.65 x 1.20 x 0.50 in. (LxWxD)
● Weight: 0.45 oz. (battery included)
● Five-second button lockout
● Lithium battery with a three-year life span
● Water resistant
● Mounting options: lanyard, wristband, wall mount, belt clip, etc.
● Fully supervised by the GardaWorld Monitoring Center.
Get a quote or speak with a GardaWorld expert: 1 833 GARDA 33 (1 833 427 3233)