Smoke and Temperature Variations Detector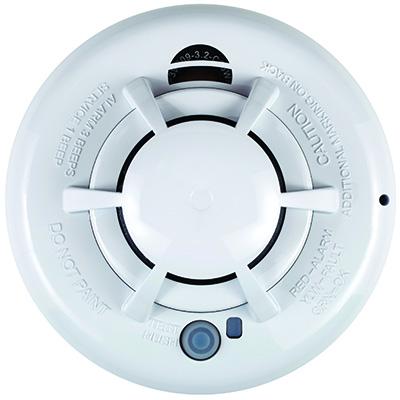 This rapid detector identifies smoke, heat and freezing within a 35-foot radius. Photoelectric technology means that a fire can be detected in its early stages in order to quickly trigger an alarm, giving the occupants more time to leave the premises safely. Early detection saves lives, and helps prevent significant damage. Heat and freeze detection functions add extra value by monitoring your home's heating, ventilation or air conditioning, which can be dangerous to the property. The smoke detector uses a long-lasting lithium battery, and is monitored by the security system. The detector is always active and operates 24/7 (it is recommended to replace the smoke detectors every 10 years).
Features:
● Smoke, heat and frost detection
● Ability to separate the three detection features
● Lithium battery
● Easy installation and programming
● ETL certified
● Fully supervised by the GardaWorld Monitoring Center.
Get a quote or speak with a GardaWorld expert: 1 833 GARDA 33 (1 833 427 3233)