Home security packages tailored to your needs
Key features:
See who's at your door by watching video footage in real time thanks to a motion detector, or watch the video clips later from the archives

Simulate your presence at home with bi-directional voice communication, which lets you speak with your visitor remotely from your smartphone
Get Free Quote
Control package
If you're well into the digital age, the Control package is for you.
24/7 monitoring for floods, temperature changes and smoke

On-site response by GardaWorld's Guard Response** service; avoids possible false alarm charges if police officers show up on site

A video doorbell that lets you see who's at the door before answering, and lets you speak with the visitor whether you're home or not

A video motion detector that can record clips and notify you when someone comes to your door

Lifetime warranty—no repair costs as long as GardaWorld is monitoring you

Possibility to save up to 30% on home insurance
Here's what you get with all our packages:
Your home is monitored 24/7 for intrusions

A simple and intuitive touch screen

A talking panel to guide you
Weather display

Can be armed and disarmed remotely and lets you receive alarm notifications by text message or email
It's wireless, so there's no need to install wiring for detection devices

The system relies on secure GSM communication, so there's no landline required (which avoids potential line breaks)

The GardaWorld surveillance center is notified immediately if the panel is tampered with or damaged

This powerful security system can be easily upgraded to one of our packages with home automation, video technology and more
* As long as the system is monitored by GardaWorld. Some conditions apply. Taxes are not included. See the warranty certificate for more details.
** Only where the GardaWorld Guard Responses service is available. The service includes up to 3 calls per year.
Package details:
Control Package: Service and installation fees of $199.00 for a 60-month agreement (total agreement value: $2,397.00) or $299.00 for a 36-month agreement (total agreement value: $1,438.20).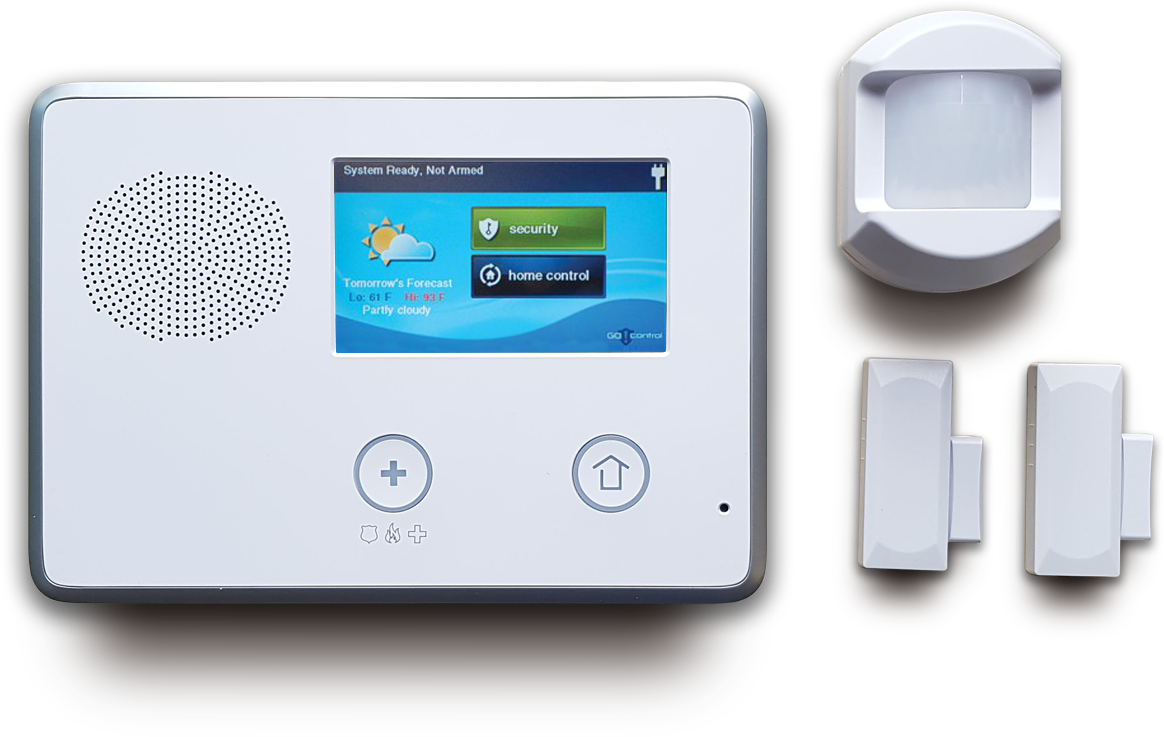 New! DIY Alarm System 
Our Protection Package comes with everything you need to keep your family safe, from a self-install kit to 24/7 monitoring.
$0 UPFRONT + 3 MONTHS FREE*
Offer details: *DIY Alarm System special offer: Requires a 60-month or 36-month agreement. Equipment and installation fees for the base kit (valued at $1,000), which includes one control panel, one motion detector, and two door/window contacts, are $0 for a 60-month agreement or $99 for a 36-month agreement. After the first three months of free monitoring services, each subsequent month will be billed at $24.95/month plus tax (total agreement value for the monthly services for a 60-month agreement is $1,422.15; total agreement value for the monthly services of a 36-month agreement is $823.35). Prices may vary. Fees for additional equipment are extra and might incur additional monthly fees. Fees for service calls are extra. Limited-time offer. Equipment may vary in appearance.
The GardaWorld Difference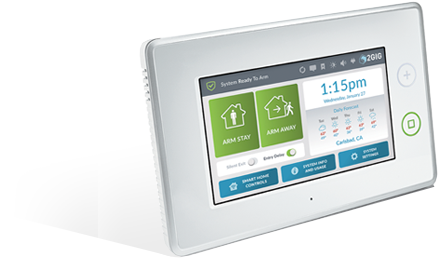 We are the largest privately owned security company in the world. Our wide range of services allows us to offer complete, customized solutions backed by first-rate customer service.
For 25 years, our work ethic has been rooted in four core values: integrity, trust, vigilance and respect.
We employ more than 102,000 dedicated and highly qualified security professionals across the globe.