New! DIY Alarm System 
We've tailored our Protection Package so you can get the first-rate protection you need right now. Everything comes pre-programmed, and you can install your system yourself in less than an hour.
$0 UPFRONT + 3 MONTHS FREE*
Why choose this kit
Convenient: The kit is pre-programmed so you can install the components on your own, in less than an hour.

Easy to install: No drilling required for the control panel, since it sits on your tabletop with a stand. The other devices are installed with screws or sticky tape.

Save more: Call now and get 3 months of free monitoring plus 50% off key fobs.

Smarthome-ready: Easily syncs with home automation devices to control lighting, heating and cooling, cameras, as well as your door lock and doorbell (technician required).

Adaptable: This system accommodates added protection against fire, carbon monoxide, water leaks and temperature fluctuations (technician required).
3 easy steps to first-rate protection
 

1
Call us
Order your self-install kit.

2
Install the kit
Set up everything yourself in an hour or less.

3
Activate
Complete the monitoring set up with us by phone.
Recommended Home Security Package
Key features:
24/7 monitoring from the GardaWorld surveillance center

The control panel lets you arm and disarm the system remotely, sends you notifications, and lets you make emergency calls
Get Free Quote
Protection Package
The Protection package has all the essential features in an affordable security system.
Your home is monitored 24/7 for intrusions

A simple and intuitive touch screen

A talking panel to guide you

Weather display

Can be armed and disarmed remotely, and lets you receive alarm notifications by text message or email

It's wireless, so there's no need to install wiring for detection devices

The system relies on secure GSM communication, so there's no landline required (which avoids potential line breaks)

The GardaWorld surveillance center is notified immediately if the panel is tampered with or damaged

Communication via cellular waves

This powerful security system can be easily upgraded to one of our packages with home automation, video technology and more

Possibility to save up to 15% on your home insurance
Offer details: *DIY Alarm System special offer: Requires a 60-month or 36-month agreement. Equipment and installation fees for the base kit (valued at $1,000), which includes one control panel, one motion detector, and two door/window contacts, are $0 for a 60-month agreement or $99 for a 36-month agreement. After the first three months of free monitoring services, each subsequent month will be billed at $24.95/month plus tax (total agreement value for the monthly services for a 60-month agreement is $1,422.15; total agreement value for the monthly services of a 36-month agreement is $823.35). Prices may vary. Fees for additional equipment are extra and might incur additional monthly fees. Fees for service calls are extra. Limited-time offer. Equipment may vary in appearance.
The GardaWorld Difference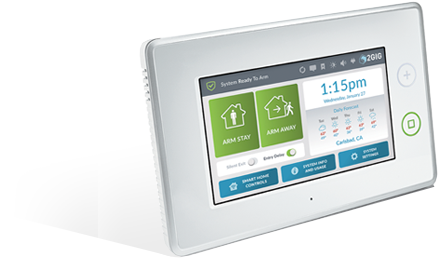 We are the largest privately owned security company in the world. Our wide range of services allows us to offer complete, customized solutions backed by first-rate customer service.
For 25 years, our work ethic has been rooted in four core values: integrity, trust, vigilance and respect.
We employ more than 102,000 dedicated and highly qualified security professionals across the globe.