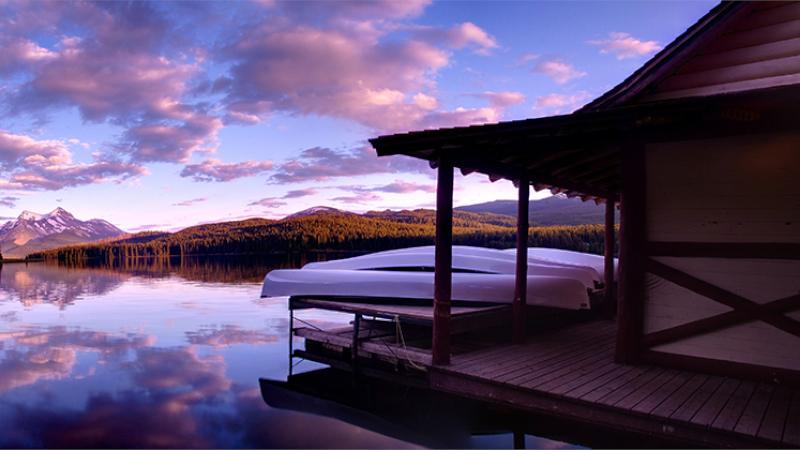 With fall upon us, you may have fewer opportunities to spend time at your cottage. So how do you prevent intrusion, property theft or damage to your cottage when you're stuck in the city? Our in-house expert in home protection and resident chalet owner himself, Patrice De Luca, Vice President of Business Development at GardaWorld Security Systems, reveals his 6 must-know security measures for cottage owners.
1. Protect your perimeter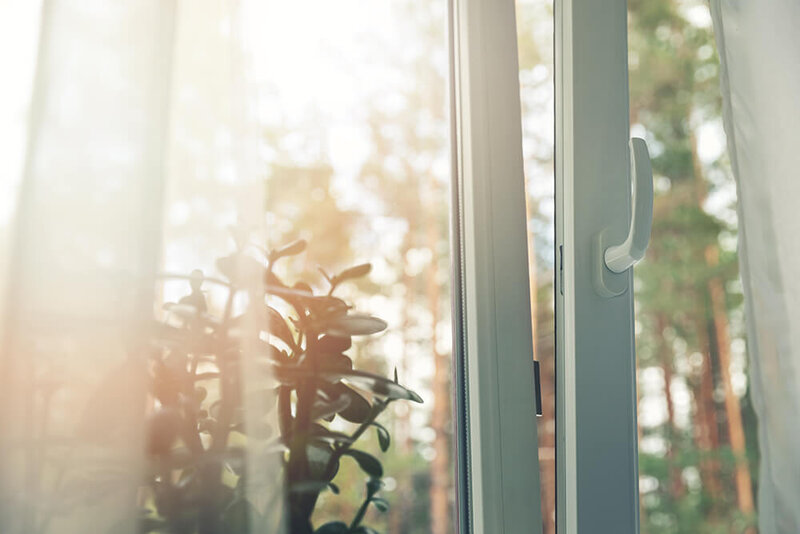 "Intrusions can occur anywhere around your property, whether they're by perpetrators forcing through the front door or climbing in through a second-floor window with the help of a ladder. Once they're in, they can do a lot of damage, and quickly," explains Mr. De Luca. "Anti-intrusion devices, such as door and window contacts, glass break detectors, and motion detectors all act to protect your home. If the perimeter is breached at any point, you are alerted immediately since a notification is sent to your cell, as well as to the monitoring center, which is supervising your alarm system, 24/7. The system also sounds an alarm around the house, loud enough to scare off the intruders and notify anyone close by."
With an anti-intrusion system, you can protect your cottage around the clock, so when you can't be there, you'll no longer worry about rogue visitors in remote areas preparing to attack your property and run off with your valuables.
2. Check in using video cameras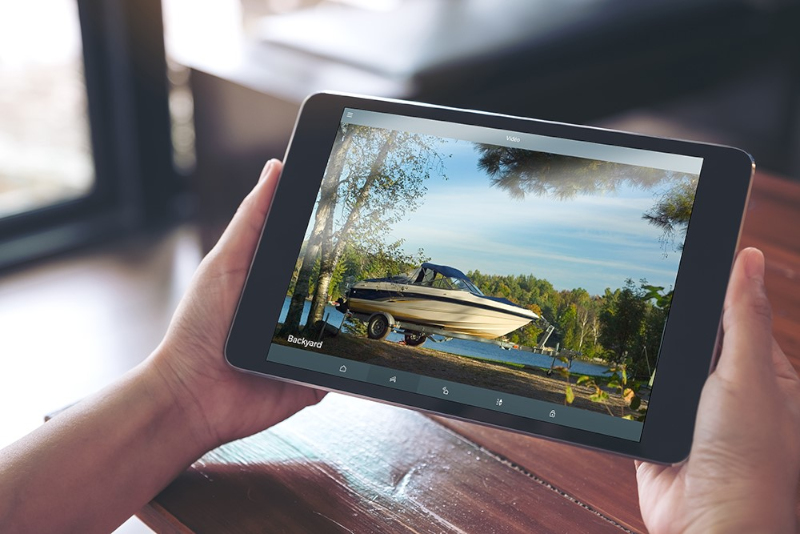 Your cottage property is home to your cottage toys—for example, your boat, snowmobile or ATV. "You want to know if someone sneaks onto your property to try to steal your valuables. With cameras that provide high-definition footage and night vision," says Mr. De Luca, "the moment that motion is detected within a pre-set angle of view, you'll receive an alert. You can then notify authorities or a neighbor in the area to check things out for you. You can also use our video cameras to check in on the cause of the intrusion alarm and cancel a police dispatch, in the case of a four-legged visitor, for example."
Keeping an eye on your dock and watercrafts when storms kick in is also a good way to make sure that things are safe and ready to go for the next weekend.
3. Get unwanted doorbell-ringers off your doorstep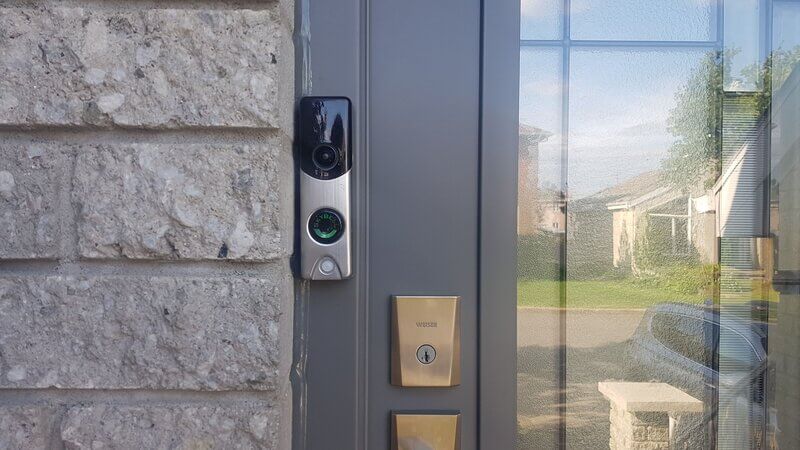 "A would-be intruder could head straight up to your front door and ring the doorbell using a different pretense, but with the goal of finding out if someone is home," explains Mr. De Luca. "Your best defense in this case is to immediately answer them through the two-way speaker of a smart doorbell, making them second-guess their plan, and move on."
With a smart video doorbell, you get an alert the moment someone rings your doorbell, and you can speak with them live using the two-way speaker. The video doorbell also sends you live video footage with clear images so you have video evidence if something were to occur.
4. Give the impression your place is a hive of activity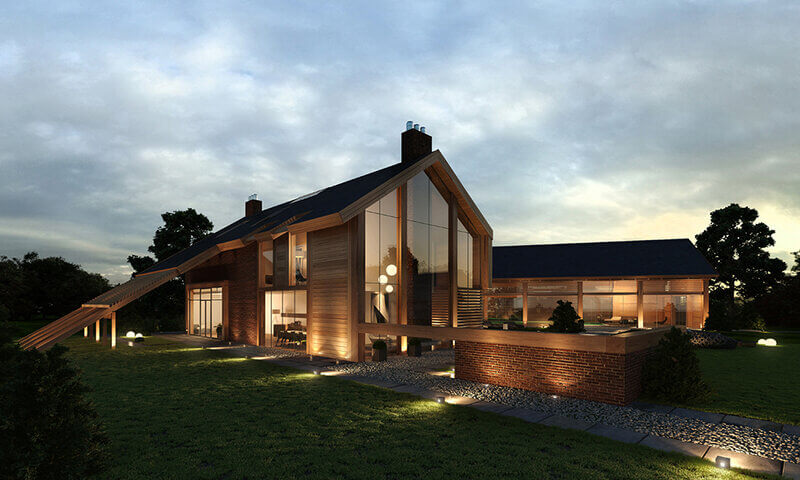 Many cottage owners rely on putting their lights on a timer when they're not home, but Mr. De Luca doesn't think this is the best idea. He explains: "People often put their inside or outside lighting on a timer, but this can become predictable, and unwanted visitors can easily figure out your technique, telling them that no one is actually home. So instead, I recommend using randomized lighting schedules to make anyone unsure if someone is home or not, and get them moving on to another target."
A smart lighting control module can plug into a power outlet or be installed directly in a wall. It can turn your lights on and off on a randomized schedule for virtually any type of light source.
5. Prevent unforeseen water damage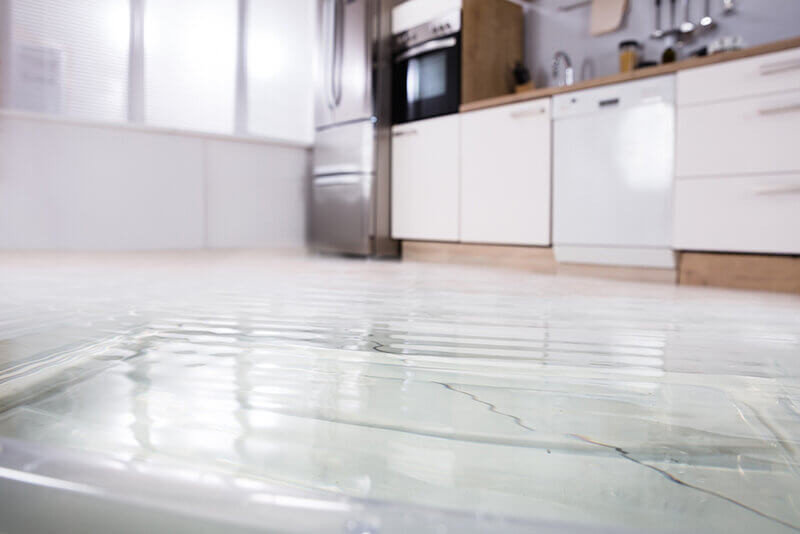 "When leaks happen," explains Mr. De Luca, "they can go unnoticed for extended periods of time, letting damage worsen with every passing minute, leading to thousands of dollars in property damage. In addition, many personal items are not even replaceable." Mr. De Luca recommends using water leak detectors coupled with a smart water shut-off valve.
If one of the leak detectors comes into contact with water, such as due to a leaking hot water tank or if a faucet was left running, the system automatically sends a message to the main water valve to shut off, and alerts the GardaWorld monitoring center.
6. Avoid gas leaks and fire damage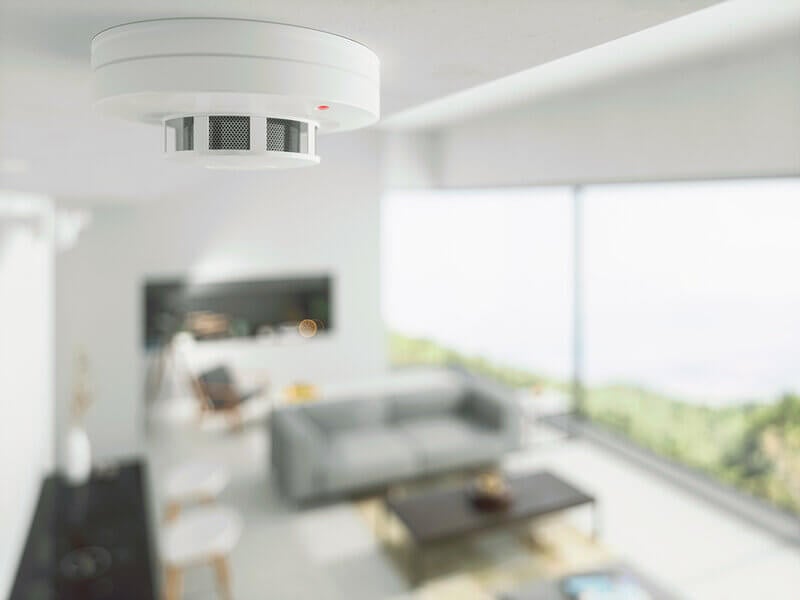 Mr. De Luca's advice on avoiding gas leaks and fire damage while away is clear: "To avoid the dangers associated with a gas leak or acts of arson, it's best to protect your home-away-from-home with carbon monoxide and smoke detectors." As soon as the presence of gas, extreme heat or smoke is detected, you will receive an alert and the GardaWorld monitoring center operators will contact you. If you don't answer, they'll immediately dispatch emergency services so that damage can be mitigated, and lives saved.
With the right security measures in place, it's simple to keep an eye on your property, and protect your cottage from theft and damage—even when you're not there.
Set up your interactive security system today. Give us a call at 1 833 GARDA 33 (1 833 427 3233) or request a quote online.